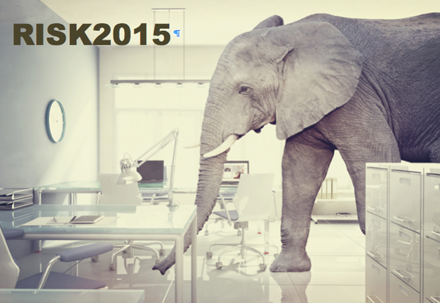 The terrific Australian Institute of Architects RISK 2015 national conference just finished – and for sure the big, hairy elephant in the room was RISK. A battalion of great presenters felt its various parts, reported what they found, and a few even dared to take off their dark glasses.
Just as in the ancient parable, all the "feeling hands" reported somewhat different findings. So we all learned more about the elephant, and all came away more confident that we could get the elephant to work for us rather than trample us. And we took inspiration from those few who showed they knew how to ride the elephant.
The conference won't take the risk elephant out of our design studios, but it will help us all to live more easily in its presence.
For more thinking on the Risk topic, click the Risk hex link above.
Charles Nelson LFRAIA, AIA, 17.05.2015
Posted
by