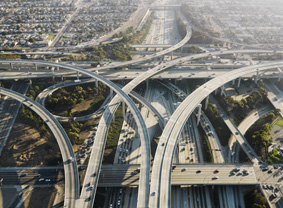 It's not simple; it's possible to lose your way navigating the options.
ETHICS are moral principles that govern behaviour. Architects have 4 levels of ethical issues to consider:
Client relationships – listen, make and keep promises, solve problems, spend the client's money wisely, and deal fairly;
Professional relationships – respecting prior agreements between clients and other architects and avoiding conflicts of interests;
Legal standards – qualifications, registration and not colluding to influence outcomes; and
"Big E" ethics – save the planet, enhance public well-being – a modern-day version of noblesse oblige.
Sometimes these can appear to be mutually exclusive, for example where satisfying the client could be seen to be in contravention of public well-being.
BRAND also has multiple imperatives, including:
Convincingly demonstrate that your skills and knowledge are better than your competitors' skills and knowledge;
Showcase examples of your talent;
Convincingly link the 1st and 4th of the ethics considerations.; and
Create a level of trust impervious to commoditization.
FINANCIAL imperatives can have a tough time responding to those ethics and brand criteria; insisting that – no matter how high-minded the goals are –
Projects are profitable;
Scope growth is recognized and compensated;
Risks are understood and minimized; and
Quality of output is not compromised.
And these aren't the only roads in and out of the multi-level spaghetti cloverleaf. For example, HR issues (including equality), information management and rapidly evolving technology all have an effect on most of the above matters.
It's fair to say that almost every project offers frequent opportunities to compromise one or more aspects of these three sets of practice imperatives and that any compromise in one area will have a high likelihood of downstream negative outcomes in the other two.
Upcoming articles in  will explore each of these three interlaced practice issues. Sign up to receive notification of them as they are published.
Posted
by