Practice support organisations
Professional Associations
There are hundreds of professional design organisations around the world. Wikipedia has a comprehensive global list of professional engineering societies and architectural societies. Accordingly, I have not listed any of them here, other than a few who represent specific interest groups within the design professions, and whose existence may not be well known to DesignNode readers.
In the short descriptions below, if the text is taken from the organisation's website, it's in italics. Some of that may be more promotional than factual. Titles are links to the organisations' websites. Judge for yourself.
Other organisations supporting design practice 
AIA Practice Management Knowledge Community (PMKC): The PMKC identifies and develops information on the business of architecture for use by the profession to maintain and improve the quality of the professional and business environment.  The PMKC initiates programs, provides content and serves as a resource to other knowledge communities, and acts as experts on AIA Institute programs and policies that pertain to a wide variety of business practices and trends. Ed. note: I served on the PMKC for 5 years, and found the people I worked with to be fantastic.
ArchiTeam: Since 1991 ArchiTeam has been supporting Australian architects working in small, medium and emerging practices. During this time ArchiTeam has provided our members with a wide range of Professional Development, Networking, Marketing and Essential Business Services. In recent years we have seen the membership grow rapidly. ArchiTeam now represents over 500 members nationally, making us a leading representative of small architecture studios.
Architect as Developer: Founder Jonathan Segal, FAIA says "Architects of today are losing control and slowly losing their ability to lead the direction of architecture and place making in the urban environment. Fortunately, by practicing the firm prototype of 'Architect as Developer' the architect has the ability to become the owner, therefore eliminating the client and the general contractor from the design and building process. The architect is then in full control to create better city environments for the community as well as achieve financial satisfaction."
Design-Build Institute of America (DBIA): DBIA is the association representing US design-builders, and offers a professional search facility, has a bookstore, runs a national conference, and provides its members with contracts for design-build projects.
Design Futures Council (DFC): The Design Futures Council is an interdisciplinary network of design, product, and construction leaders exploring global trends, challenges, and opportunities to advance innovation and shape the future of the industry and environment. DFC also publishes the DesignIntelligence newsletter and publishes books under the name of Ostberg Library of Design Management.
Entrepreneur Architect: Founder Mark LePage's mission is "to teach sole proprietors, small firm architects and students the importance of business success in the profession of architecture."
Green Building Council of Australia: The Green Building Council's mission is to develop a sustainable property industry for Australia and drive the adoption of green building practices through market-based solutions. Its key objectives are to drive the transition of the Australian property industry towards sustainability by promoting green building programs, technologies, design practices and operations as well as the integration of green building initiatives into mainstream design, construction and operation of buildings.
Greenway Group: Created by James Cramer, Greenway is a sister organization of the Design Futures Council. Its mission includes: "We support current and emerging leaders with a comprehensive set of programs that include leadership identification and development, coaching, and retreat facilitation. We help firms see around the corner in order to identify new markets, opportunities for innovation, and unforeseen threats."
LePatner Corporate Construction Council: New York lawyer Barry LePatner is one of the world's most active and committed spokespersons for doing something about America's failing infrastructure; in particular its highway bridges. LePatner specialises in solving complex challenges and disputes in the real estate and construction industries. Barry has written two keenly thought-provoking books on his favourite topic: Broken Buildings, Busted Budgets: How to Fix America's Trillion-Dollar Construction Industry and Too Big to Fall: America's Failing Infrastructure and the Way Forward.
Management for Design (M4D): Our financial and business management skills can maximise the potential of architects, designers, planners, engineers and other creative professionals. We believe everybody should focus on excelling at what they do best. By helping you run your practice efficiently and plan for the future, we free up time for you to focus on creating great design and building your business.
Parlour:  A space to speak – bringing together research, informed opinion and resources; generating debate and discussion; expanding the spaces for women in Australian architecture. Parlour features a number of thought-provoking papers by women in architecture in Australia (and a few by men who believe in gender equity).
PSMJ Resources, Inc. (PSMJ) PSMJ Resources, Inc. is the world's leading authority, publisher, and consultant on the effective management of architecture, engineering, and construction firms. With offices in the United States as well as the United Kingdom and Australia, PSMJ offers over 150 titles in book, audio, and video format. In addition, the company publishes several monthly periodicals and delivers dozens of seminars, roundtables, conferences, webinars, and in-house training sessions every year for A/E/C professionals around the world.
The Business of Architecture: Founder and Architect Enoch Sears says "I started BusinessofArchitecture.com as a resource for solo architects and boutique firms. I don't claim to be a business guru or professional writer. I'm just a guy trying to understand the place of the architect in today's world. I'll share what I learn along the way." Sears' site offers a  free book on Social Media for Architects.
Think Like Your Clients LLC: Ken Tichacek is known as the "Practice Doctor" and helps design firms learn how to "think like their clients". Ken says "Almost every question in an RFP invites you to provide information about your firm. Ironically, despite those questions, the client doesn't really care about you. Their priority is themselves, their project, and how you can help them meet their goals." Ken is also a PSMJ consultant, and teaches the PSMJ Winning Proposals and Presentations program.
US Green Building Council: USGBC is committed to a prosperous and sustainable future through cost-efficient and energy-saving green buildings, and works toward its mission of market transformation through its LEED green building program, robust educational offerings, a nationwide network of chapters and affiliates, the annual Greenbuild International Conference & Expo, and advocacy in support of public policy that encourages and enables green buildings and communities.
Water Design-Build Council:  The WDBC was founded in 2006 to create a vocal and effective industry advocate for the value of alternative delivery methods for water and wastewater infrastructure projects and to promote best practices in design-build and CMAR procurement and implementation through education and outreach. WDBC's Council's charter members were Brown & Caldwell, CH2M Hill, CDM, Carollo Engineers, Earth Tech, HDR, Metcalf & Eddy, MWH and Veolia Water. These industry leaders shared the belief that this type of organization would be the most effective vehicle for developing a crucial education and advocacy program to promote the innovative design-build and CMAR approaches to delivering water projects.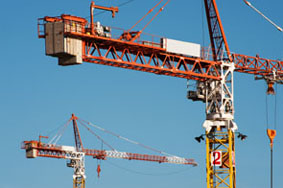 MORE TO COME – WATCH THIS SPACE!